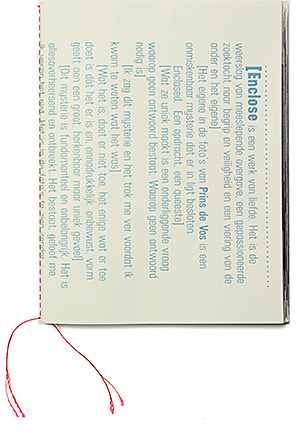 Title: Enclose
By: Prins de Vos
Publisher: Self published
Photographs are enclosed by frames, just as relationships are enclosed by all sort of patterns. Those patterns arise out of nothing and are raw and unpolished, but yet still tender.
Prins de Vos captured habits and rituals between him and his boyfriend. Every day. Using an old analogue camera that one day he found at a local flea market. These photographs represent their relationship.