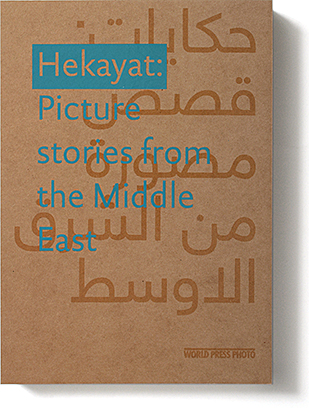 Title: Hekayat: Picture stories from the Middle East
By: Julie Adnan, Kamaran Najm, Laura Boushnak, Carole Al Farah, Ali Noureldien and Grace Kassab.
Publisher: World Press Photo
The book Hekayat: Picture stories from the Middle East features the work of six photographers who took part in a World Press Photo training program in the Middle East and North Africa region from 2009 to 2010.
With guidance from tutors Rula Halawani (Palestinian Territories) and Aladin Abdel Naby (Egypt), the six participants worked on photo stories related to the theme of active citizenship. The subjects they chose illustrate how active citizens – both individuals and organizations – strive to solve some of the region's problems and improve the lives of people in the Arab world.
The training program, the book and its launch are supported by World Press Photo project partners Free Voice, Oxfam Novib and Dutch photographers association Burafo.