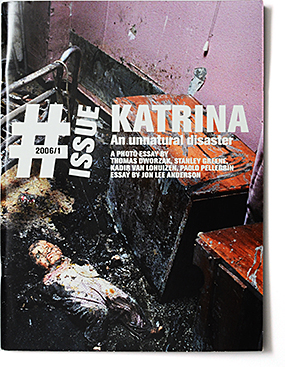 Title: Issue #1 Katrina
By: Thomas Dworzak, Paolo Pellegrin, Stanley Greene and
Kadir van Lohuizen.
With an essay from Jon Lee Anderson.
Publisher: Mets & Schilt
Issue #1 Katrina is the first edition out of a series of magazines that shows a complete in depth photographic documentary on one issue alone.