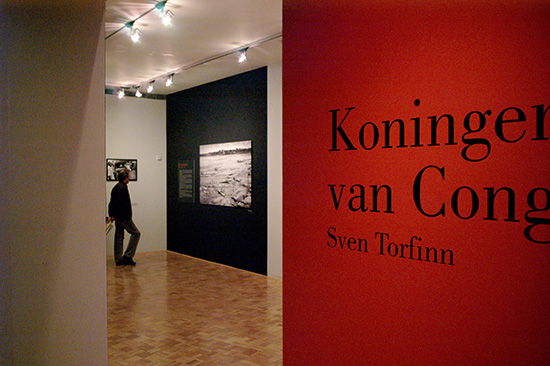 Title: Koningen van Congo
Photography by: Sven Torfinn
Venue: Kunsthal Rotterdam
Curators: Charlotte van Lingen, Teun van der Heijden
Koningen van Congo (Kings of Congo) shows a series of four portraits of men in power: the traditional leader, the businessman, the colonel and the presidential candidate. Sven Torfinn captured the leaders in a series of photographs that shows the daily life of these men. Among each series there is one official portrait that is presented in a golden frame.
In collaboration with NiZa Foundation and Kunsthal Rotterdam.