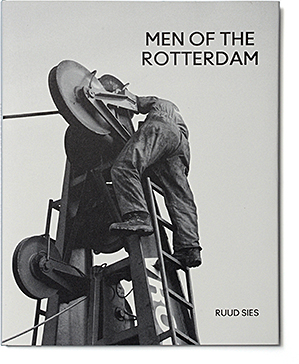 Title: Men of The Rotterdam
By: Ruud Sies
Publisher: SiesvanHintum Rotterdam
Men of the Rotterdam is a special selection made from the photo documentary entitled Building The Rotterdam with an English introduction by Pim Milo.
The Rotterdam is a multifunctional building at the shores of the river Maas on the Wilhelminapier in the city of Rotterdam, designed by OMA of Rem Koolhaas.
Photographer Ruud Sies recorded construction of De Rotterdam right from the first shovel of dirt at the 2009 ground breaking right through to delivery in November 2013. Sies works in the tradition of Lewis Hine, whose poetic shots of iron workers perched high on the Empire State Building 80 years ago still can take our breath away.
Sies' photos show the rough and ready construction workers in what appears to be a ballet of precisely choreographed dance poses. Taut muscles, focused gaze, nerves well under control. They are a team who, like dancers or athletes after long and intensive practice, have coordinated their moves and rely on each other to be where they are needed.