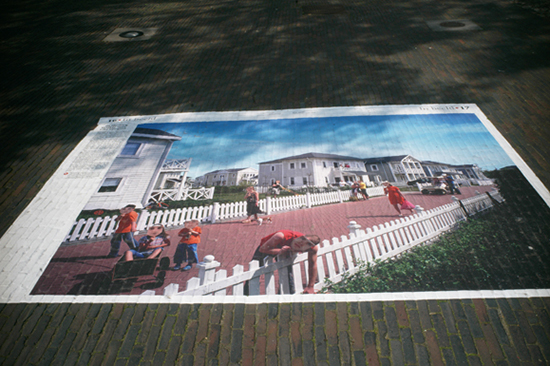 Title: NRC Next – In Beeld
Presenting work shown at
Fotofestival Naarden 2007
NRC Handelsblad is one of the leading newspapers in The Netherlands. In 2006 the paper started publication of NRC Next, a tabloid edition targeted at a younger audience. One of its daily features is a double-page image in the heart of the newspaper. NRC Next exhibited a selection of these spreads at the photo festival Naarden. We designed an outdoor exhibition using a special material that can be glued to the pavement. The effect was such that it appeared as if someone had lost a newspaper, sheet by sheet. The blown up photographs were pasted on footpaths throughout Naarden.