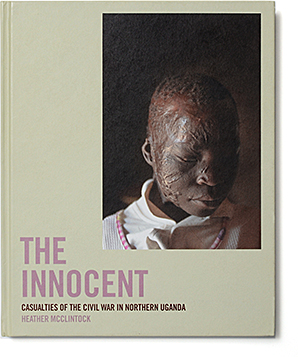 Title: The Innocent
By: Heather McClintock
Publisher: Schilt Publishing
The Innocent is a collaboration of trust and discovery from the vantage point of the children living in the war-torn region of northern Uganda who are resilient enough to show their courage, strength of will, and hope within the human spirit amidst conflict. The Acholi and Luo tribes have been caught in the middle of a complex and barbaric civil war for twenty-two years, in which countless numbers have been brutalized, and abducted minors comprised almost 90% of the rebel soldiers. It is estimated that as many as 66,000 children have been abducted by the Lord's Resistance Army, wrenched from their families and forced to become soldiers and sex slaves.