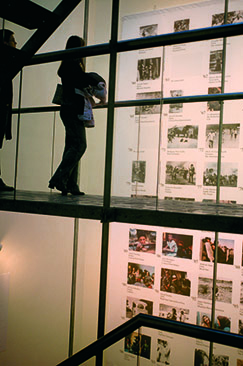 Title: Things As They Are
Venue: FOAM Photography Museum Amsterdam
Curated by: Christian Caujolle
Thinks As They Are tells the story of modern photojournalism., from The Family of Man and the heyday of Life magazine in 1955 to the era of the camera-phone in the present day. All pictures are presented as they where first seen on the pages of newspapers and magazines.
The exhibition was created on occasion of the fifty years anniversary of World Press Photo In collaboration with World Press Photo, FOAM and Christian Caujolle.