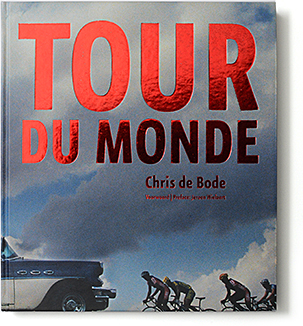 Title: Tour du Monde
By: Chris de Bode
Publisher: Mets & Schilt
We all know the Tour de France. But cycling tours are also organized in other then western countries. Cycling through the baking desert or in a country that has recently been in war.
Chris de Bode documented cycling tours in Colombia, Cuba, Senegal, Eritrea, Qatar and China.