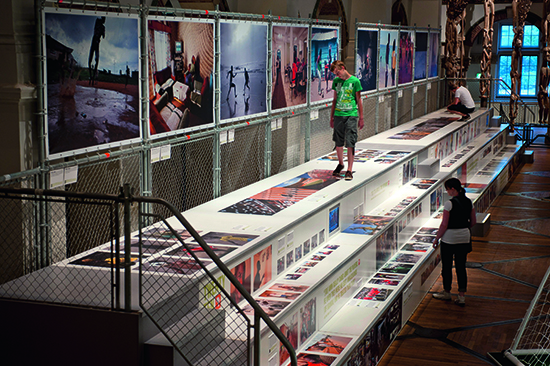 Title: Twenty Ten
Venues: Tropical Museum, Amsterdam
Travelling exhibition throughout Africa
The Twenty Ten project trained 128 journalists from 34 countries around Africa who produced media content from an African perspective in the run-up to and during the 2010 FIFA World Cup. The content was used to produce a coffee table book, a traveling exhibition and was distributed to media around the world. A documentary on the project was also produced by lokaalmondiaal.
The project was a partnership between World Press Photo, Freevoice (rebranded as Free Press Unlimited), Africa Media Online and lokaalmondiaal and is funded by the Dutch Postcode Lottery.